Welcome to our site
Cost Recovery
industry experts
TAKE A TOUR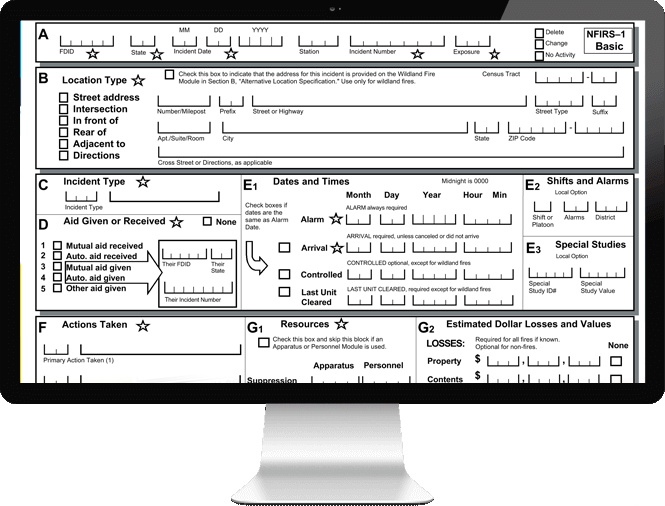 Emergency First Response
Learn about costs recovered from first response.
Any questions?
Motor Vehicle Accident Response
Learn how to recoup response costs.
Are you ready
to join our family?
Sign up now to begin
recovering your costs!
JOIN TODAY
About us
Leading Cost Recovery Experts
Cost RecoveRX's team of NFIRS Certified experts lead the way in emergency incident response cost recovery, an important and revitalizing revenue stream. With over a decade of industry specific experience and success, we provide the prescription your ailing department needs to recover from incident response costs that are impacting your ability to stay "response ready". That's unfortunately a day to day reality for many fire departments and rescue squads struggling to operational and response ready in today's world! Cost RecoveRX's simple, proven system eases your financial burden by effectively recouping response costs, allowing you to stay focused on saving lives and property during emergency response instead of worrying about how to save your department from funding emergencies!
We Are
Results Driven Family Business
Our experienced staff of Cost Recovery Experts, have been fortunate enough to work with and for many dedicated fire departments and rescue squads over the last ten years. Our role is to act as the guide and facilitator in this process, bringing both industries together cohesively and successfully. Our services are provided commitment free, with no contract required on behalf of our client. A simple agent authorization allows Cost RecoveRX to recover response costs on your departments behalf, and also details the commitment we make to you. We believe in earning our clients business each month by doing a great job and continuing to provide the excellent service and tangible results that each and every client deserves!
We Have
Ten Years of Industry Experience
With well over a decade of in-depth industry specific experience in R&D and practical application, we handle the entire claims process to ensure your success. Once you submit an incident report, we go into action, capturing your response costs, transforming them into industry acceptable charges and handling all collections research, processing and followup from initial invoice submittal to clients payment delivery. We have cultivated strong working relationships within the insurance industry on our clients behalf, helping insurance carriers understand the importance of their continued contributions. Cost Recovery Reimbursement doesn't just benefit fire departments and their communities, re-funding response efforts and improving ISO ratings which lowers residents property insurance rates. "Response ready" fire departments keep property damage and injury to a minimum, which also translates into lower costs for insurance carriers. Its a "win, win" strategy for all!
We Offer
No Risk Contingency Based Service
Our service is contingency based, which means we do not get paid until you do and there are no startup or reoccurring costs to deal with!  When clients' needs are no longer a priority, a business loses touch with its mission. To us, true success in this industry is about being involved in something bigger and more important than profit. Delivering a reliable and continuous source of funding to fire departments and rescue squads in need, while also guaranteeing transparent collections reporting, and timely delivery of funds to our clients each month, is our absolute focus and we dedicate all of our resources toward successfully accomplishing this goal.
Our process
Experience | Integrity | Dedication
Cost recovery is the process of recovering response costs, through insurance reimbursement. Insurance policies provide funds, which can be obtained through responsible parties coverage. Claims are established under these policies, to reimburse the financial loss and expenses that occur due to collisions, fires, and other emergencies. Compensation is typically provided relevant to level of services provided, the policy and coverage available and any state or local guidelines in place. Cost RecoveRX specializes in recovering fire department and rescue squad incident response costs through insurance reimbursement, using expertise developed during a decade of "in-the-trenches", real world experience.